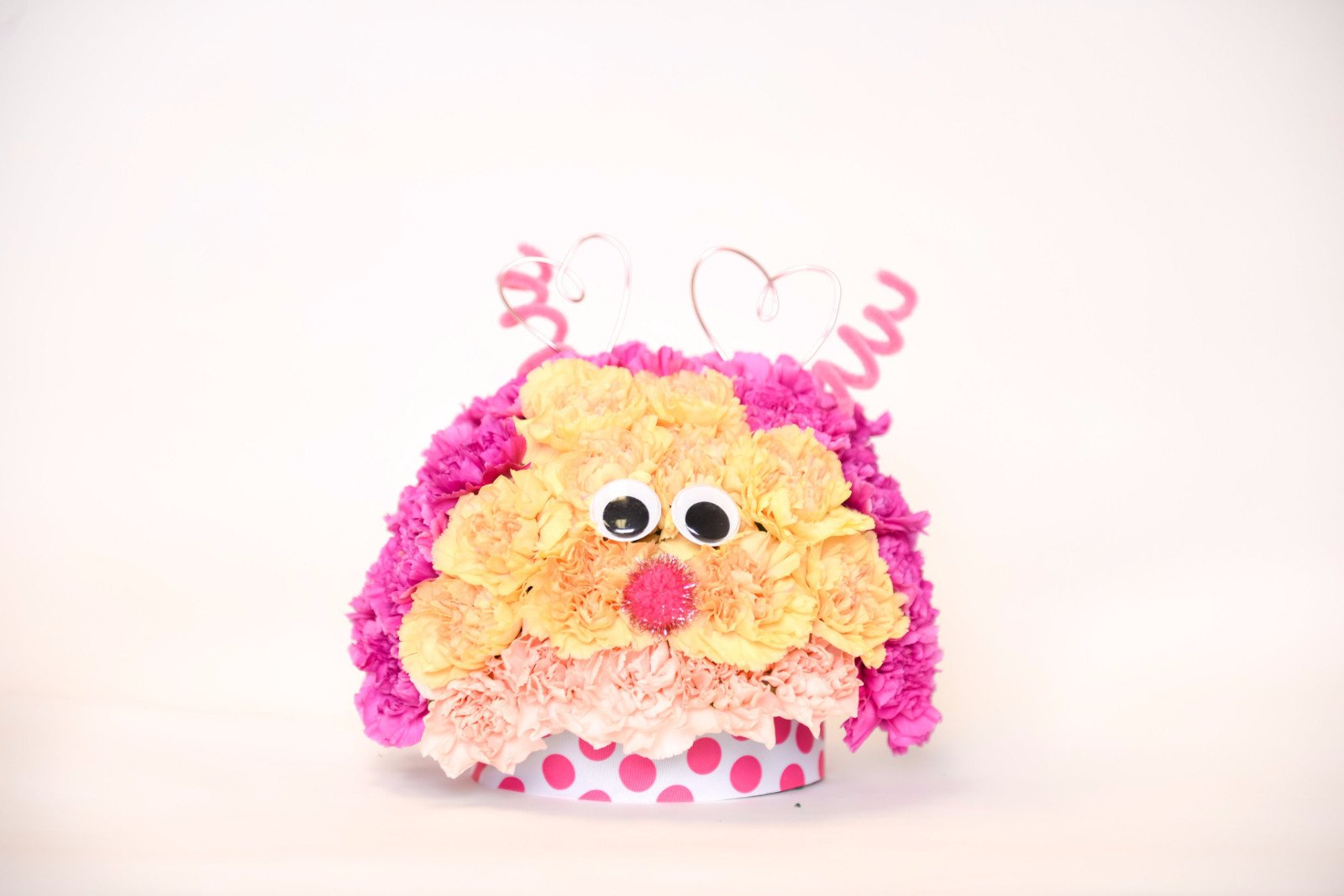 LOVE MONSTER
Manufacturer : Petal Cartel
---
Product Description :
Colorful carnations bring this adorable bug to life. Each monster is a total surprise by color and accessory but the only known feeling is the love they share and the smile they'll put on your face! Now available for Valentine's Day.
Same Day delivery is available if ordered before noon EST.
Local Delivery is Available for this Product
SIMILAR products
ROSY

Flowers may vary depending on season and time of year.50 red roses, moss, rosette succulentGlass cylinder vaseSame day delivery unavailable.Local Delivery is Available for this Product

$165.00

---

ZALOME

45-50 hot pink roses with scattered White phaleonopsis orchids. Personalize your vase with a custom vinyl message.Same day delivery unavailable.Local Delivery is Available for this Product

$135.00

---

GRACE

Flowers may vary depending on season and time of year.Rectangular glass vaseSame day delivery unavailable.Local Delivery is Available for this Product

$115.00

---

CHARINA

Flowers may vary depending on season and time of year.Mirrored vase: 8"x8"x8"Same day delivery unavailable.Local Delivery is Available for this Product

$160.00

---

Flowers arrangement in a basket

Flowers arrangement in a basket

$65.00

---

LYA

Flowers may vary depending on season and time of year.White glass sphere vase.Same day delivery unavailable.Local Delivery is Available for this Product

$50.00

---